We're back after the Tet Holiday. In Vietnam, there always is a special meet-up in the first working day of the Lunar year.
Trong brings some beer, cookies and his homeland's specialty: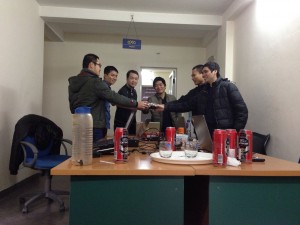 "Lì xì" – the lucky money Vietnameses give each other in Tet. To make some fun, Trong puts a random bigger lì xì and Chau luckily picks it.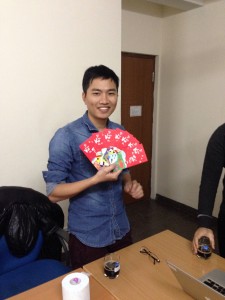 To us, this is also the first working day in our new place. We're a little excited!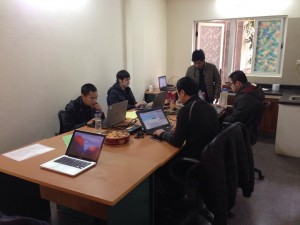 In the afternoon, Trong, Tuyen & Chau go to Phủ Tây Hồ – a small temple in the side of West Lake. Many people visit this place to pray in the Spring.

We wish you Health, Wealth and Peace in this "Year of the Monkey"!