Mathematics is not only an essential subject in education but also a vital skill for daily life. With the continuous advancement of technology, we now have more effective ways to teach math to children. In this article, we'll discuss the best way parents teach child math learning journey and how to use the Basic Math app to make learning math simple and enjoyable for your child.
Role of Parents
Guiding your child
Guiding your child is crucial, especially during their early years. Young children have natural instincts and interests, but they might not yet have a clear understanding of what they need to learn or how to learn effectively. As parents, you play a significant role in guiding your child's math learning journey. Inspire and explore math in everyday life with your child. Providing guidance helps create a clear path for your child's development and fosters structured learning, enabling them to develop essential cognitive skills systematically.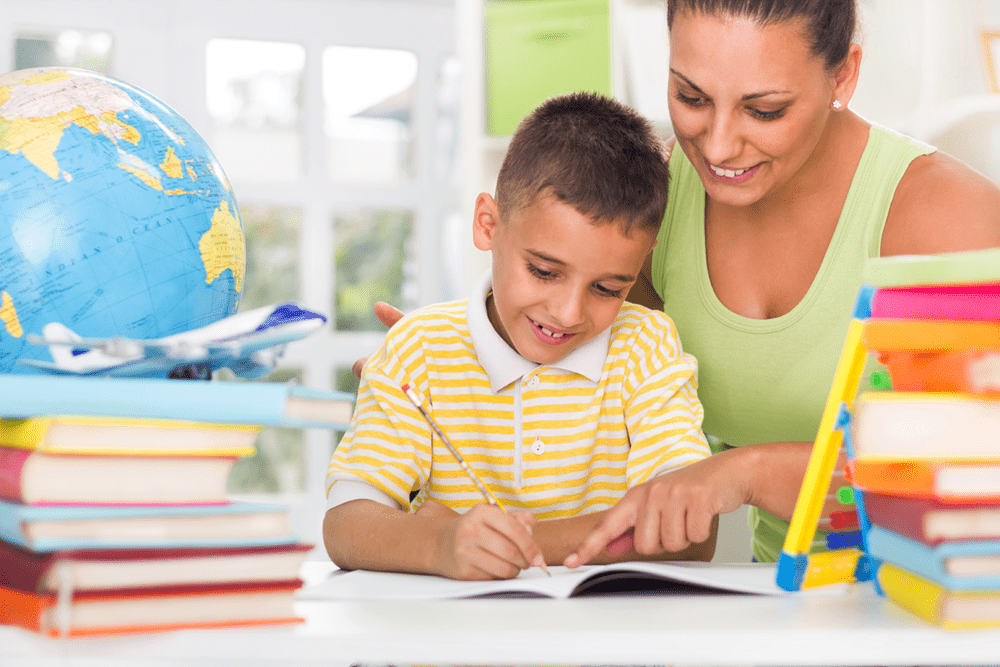 Providing motivation
Motivation serves as both a goal and a means to encourage your child to complete their lessons. Effective motivation can be in the form of small rewards or direct benefits that your child can recognize. For instance, promise a treat or a special meal if your child completes their lessons well. Motivation acts as a powerful tool to ignite enthusiasm for learning. With motivation, learning becomes a goal, and your child will feel compelled to complete lessons to reach that goal. It transforms learning from a mundane task into an exciting pursuit, driving curiosity and engagement.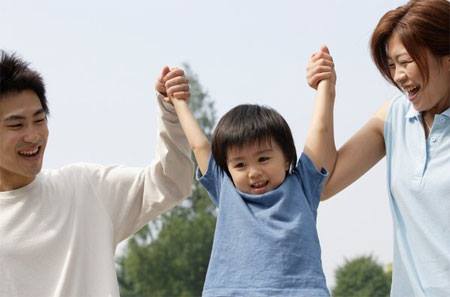 Creating a learning environment
Establish a positive learning environment at home. A quiet study area with good lighting and necessary study materials helps your child concentrate on learning. Designate a study area where your child can focus solely on learning without distractions. Ensure that the area contains only study-related items such as books, notebooks, pens, or devices for learning apps. Keep away toys or noisy devices like TVs and phones to minimize distractions. A well-organized study space ensures comfort and convenience during study sessions.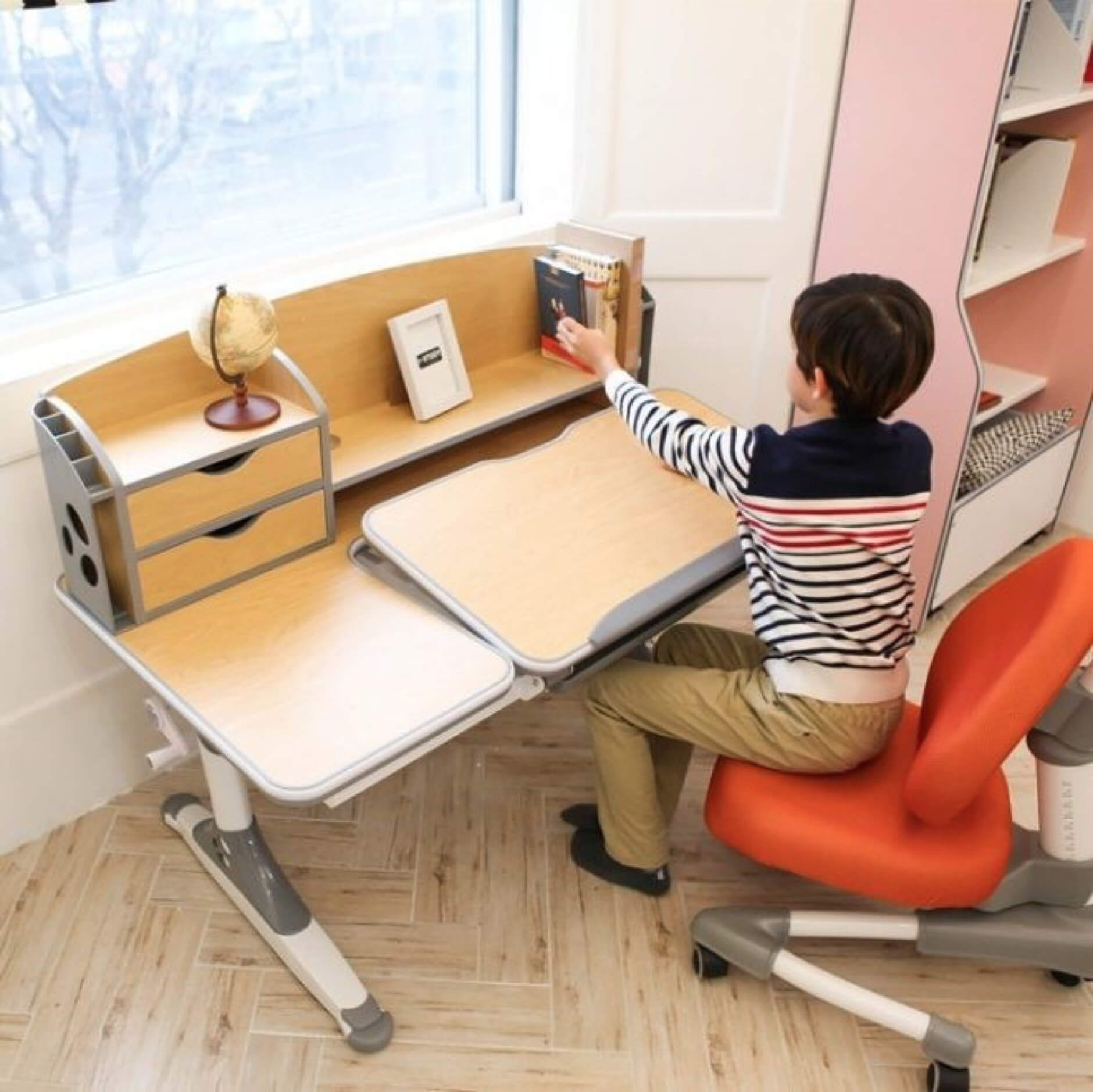 Developing study habits
Develop a daily routine for your child to learn math. Start creating this habit around the age of 3-4 by setting aside a specific time each day for your child to study. Avoid imposing a rigid study schedule. Instead, encourage your child to create their own study schedule and commit to it. Provide continuous encouragement and positive reinforcement for sticking to their study routine.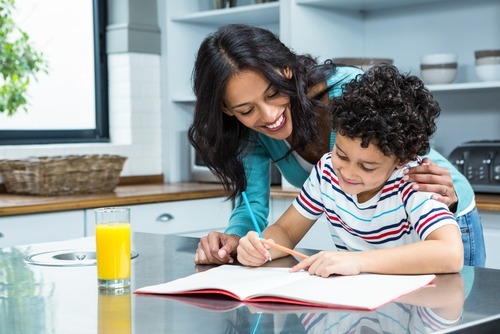 Assisting with app installation and tracking progress:
Never underestimate your child's capacity to learn at a young age. Their learning ability during this golden period is far superior to that of adults and can exceed your expectations. Parents teach child math with a mobile app called Basic Math. The Basic Math app serves as an effective tool to support and complement the core curriculum at school, making math learning more effective and enjoyable. Help your child download and install the Basic Math app, track their learning progress, and provide assistance and support whenever they face challenges.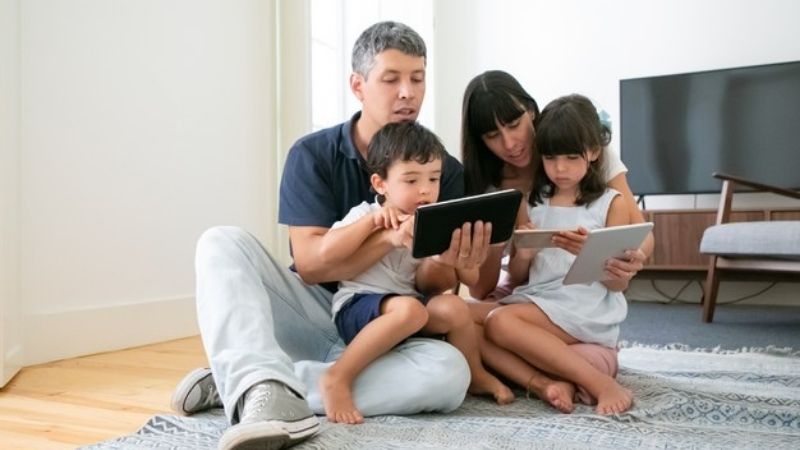 Parents teach child Math with Basic Math app
There are highlighted features of Basic Math app so that parents teach child Math effectively.
Setting learning modes
After downloading the Basic Math app, you can select the learning mode that suits your child's skill level. From kindergarten to elementary school, the app provides lessons and exercises tailored to your child's needs. The app offers various modes such as mode selection, result change, number ranges, type answers, answer time, and more.
Exploring multiplication tables
In the lesson library, your child can explore and learn multiplication tables easily and with interest. The lessons are designed to be clear and straightforward, aiding your child's understanding.
Practice exercises
Your child can complete practice exercises to reinforce the concepts they've learned. You can choose exercises that match your child's skill level.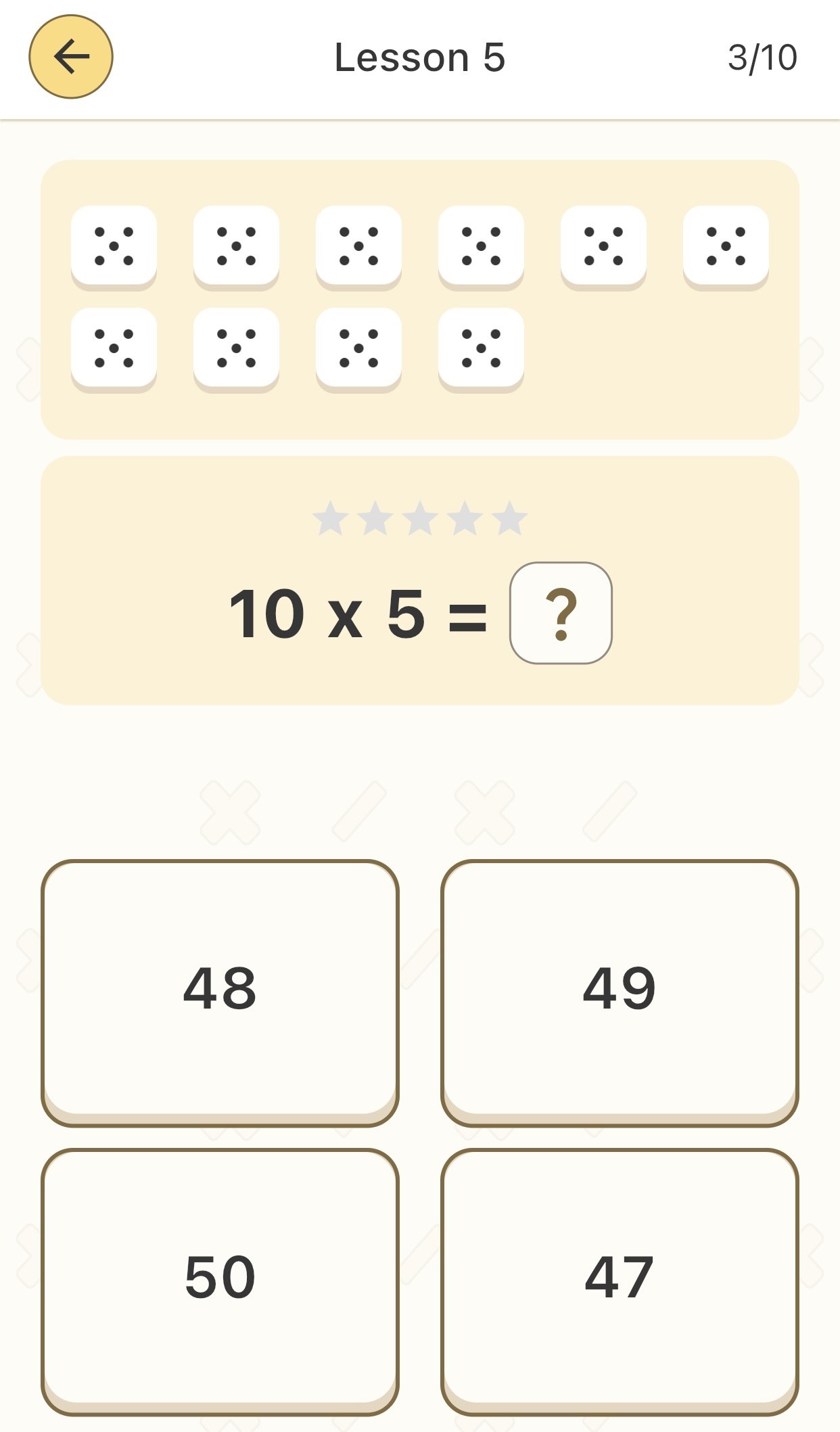 Practice Tests
Utilize the diverse collection of test questions to assess your child's understanding. The tests help your child evaluate their own knowledge and identify areas that need improvement.
Training games
After intense study sessions, your child can unwind with games like "Power Memo" and "Find Pair." These games not only provide relaxation but also enhance memory and concentration skills.
With the support of the Basic Math app, it is possible that parents teach child math at home and your child's math learning journey will become easier and more enjoyable. Create opportunities for your child to experience math learning in a fresh and effective way. Best wishes to parents and children for joyful and productive math learning with Basic Math!