Have you ever wondered if there's a way to automate actions in your favorite games? And what's the simplest way to do it? Let's explore the valuable 3 advantages of Auto Clicker and why it's an indispensable tool for gaming enthusiasts and various phone-related tasks.
What is Auto Clicker app?
Auto Clicker is a mobile application developed by Techlead that allows you to perform automated clicks or screen taps. With this capability, you can simulate clicks or screen taps, thus automating tasks and activities.
Automation during gaming
One of the standout advantages of Auto Clicker is its ability to automate actions while you're gaming. This means you no longer have to continuously click your mouse or perform similar actions in the game manually. Auto Clicker becomes your reliable companion, automating actions effortlessly to help you progress further in the game and conquer challenges with ease.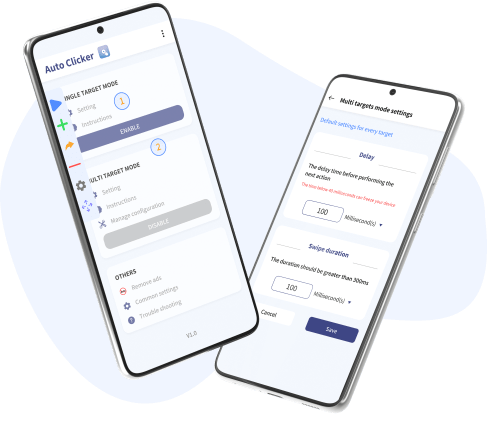 No delays or glitches
A noteworthy aspect of Auto Clicker is its stability and precision. The application operates without introducing any delays, ensuring that your actions are executed accurately and in real-time. Say goodbye to unexpected glitches that disrupt your gaming experience.
Simple user interface and completely free
The final advantage, but certainly not the least important, is that Auto Clicker is completely free. You don't have to pay any fees to access this valuable feature. Auto Clicker is provided free of charge to meet the needs of the gaming community and those who want to automate simple tasks effortlessly. Additionally, its straightforward user interface allows you to easily configure actions according to your preferences.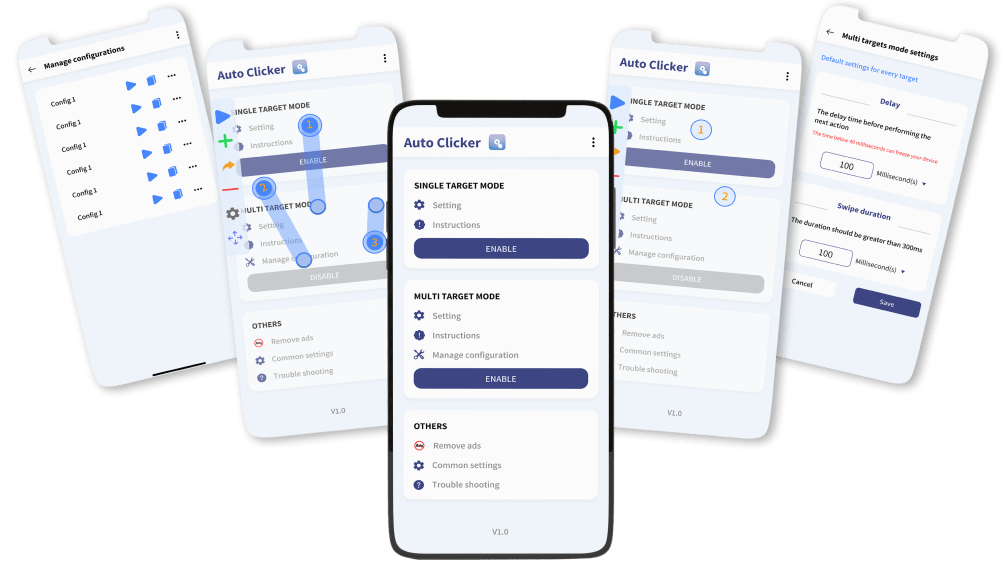 With advantages of Auto Clicker, you can now enjoy gaming without the need for excessive time and effort on repetitive tasks. This allows you to focus on the joy of gaming and achieve your goals more efficiently. Download Auto Clicker today and explore the benefits of automation in your gaming experience!