Who should use Auto Clicker

You are the one who often has to use the phone with the same repetitive actions

The game application you use needs to click continuously to develop

You need the app to work repetitive actions on your phone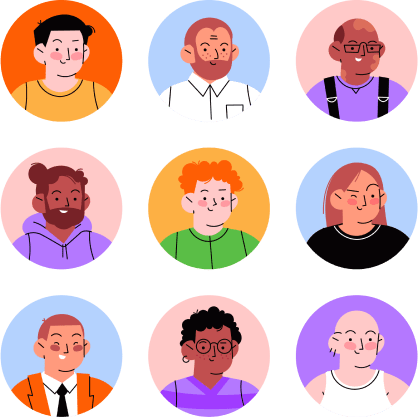 Benefits of using Auto Clicker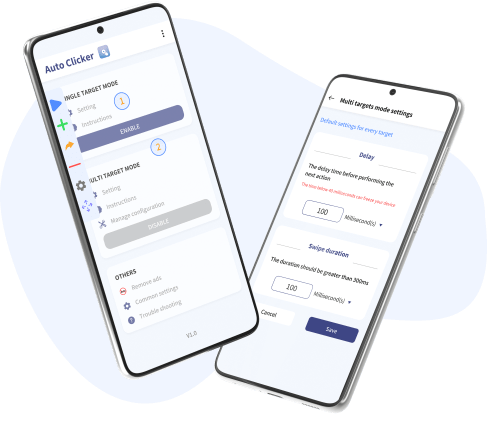 Automation when gaming
Auto Clicker software will be extremely suitable for games that need to click a lot of times to perform a task

No lags or crashes
Auto Clicker software will not occur lag when setting up too many operations or after a long time of operation

Completely free
Download Auto Clicker completely free. In addition, during use, you also do not need to register an account or encounter any ads
Auto Clicker is an auto-click software for phones based on user settings. Users can install single-point click, multi-point click, screen swipe … with arbitrary placement and clicks

Single click and multi-target modes
You can choose the number of clicks arbitrarily when installing

More than just monotonous with clickability,
You can also have omnidirectional control
with glide feature

From now on, you can comfortably use AutoClick without worrying about being hindered by the anti cheating of other applications

Share configuration via Driver
Don't worry about changing devices, we've successfully developed drive sharing so you can change multiple devices without reinstalling

Save settings configuration
You will no longer have to repeat settings every time you use it, just open the app and select the saved configuration

Autoclick operations will be stopped according to the user's settings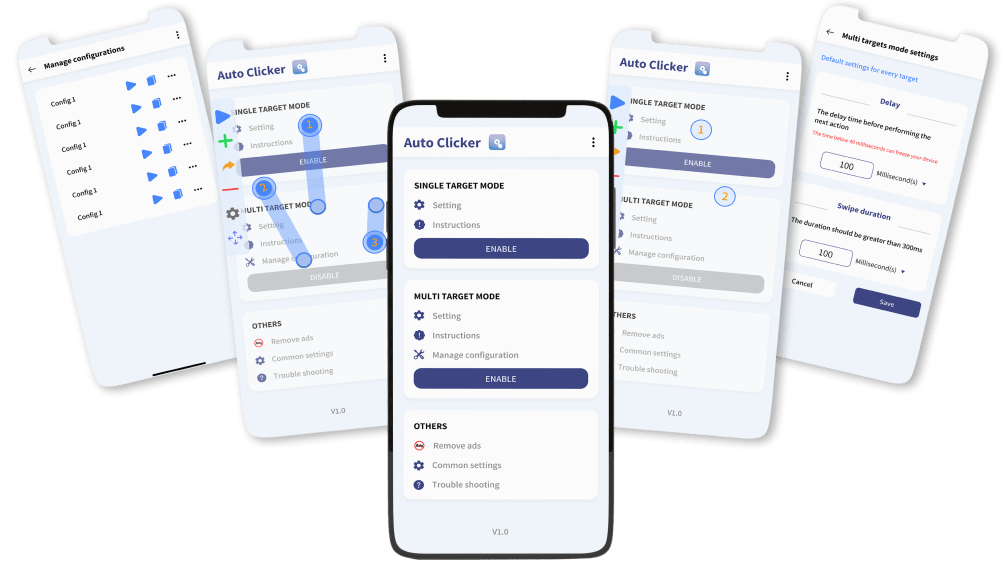 Slide

This app is very good to play some game like minecraft and roblox or some game and yeah, i like this app
Slide

App rất hay chơi game đỡ mỏi tay dễ vượt map ELDorado rất tuyệt. Nó giúp tôi chơi game Roblox không cần click
Slide

Nice dành cho ae nào chơi prison mc tự động đào nè. Nói chung là 10 điểm nha
Slide

It helps me plow the game less tired so download
nice !
Slide

Very good application that will save your hands from having to press for those who play games and don't like to click, download it
Slide

App rất tiện lợi và thú vị , mình rất hài lòng với Auto clicker. 10 điểm ạ
Slide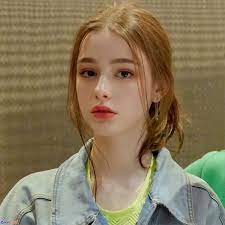 This app is very convenient and I really like it. thanks developer
Frequently asked questions
Auto Clicker is completely free. In addition, during use, you also do not need to register for an account or encounter any ads.
Currently, Auto Clicker is only supported on the Google Play store. We are trying to develop this app on the Appstore in the future
You can set a timer when using auto click. Autoclick operations will be stopped according to the user's settings.
Auto Clicker does not require root access, so you absolutely do not need to grant any permissions to be able to use it.
Absolutely. You can still click manually while using Auto Clicker.
Absolutely not. We always ensure the security and safety of our users.