How to add 1 topic to favorites?
Topics are categorized into many areas of interest. And in each topic, there are thousands of words to help you discover the most
First of all, open the English Vocab app on your phone




After opening the application, at the Home screen go to Themes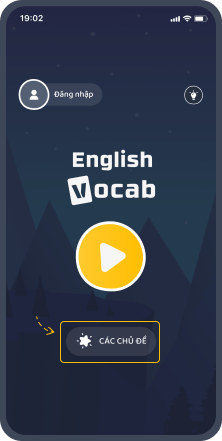 At the topics screen, click 'Add New'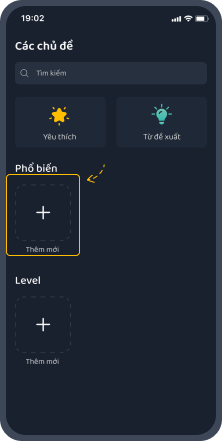 At the Topic List screen, click the star icon to add topics to favorites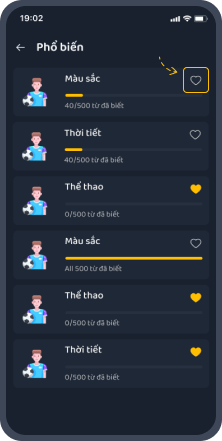 Or, you can go into the details of a topic, here click on the "Overview" of the topic and select Add to the list of words you want to know.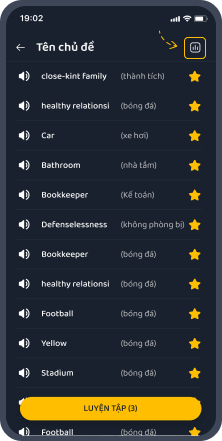 Go back to Favorite Themes screen and you can see your favorite themes will be displayed here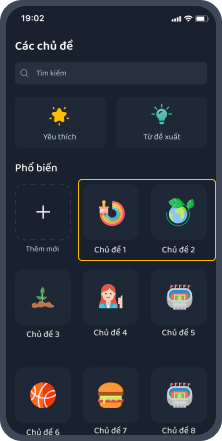 Or, you access the Accounts screen under Favorites containing the words and topics you've added to favorites